2021 Kia Seltos Review, A Highly Versatile Compact SUV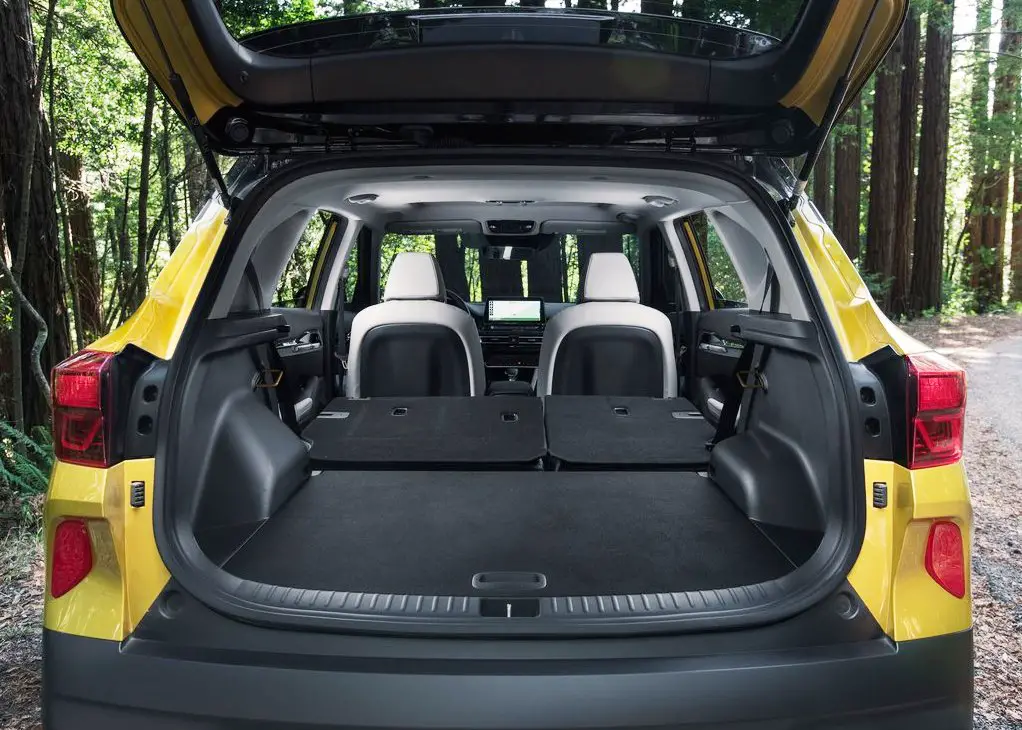 Are you ready to check the new 2021 Kia Seltos? As the next model to be released among the 2021 Kia's SUV lineups, the new Seltos has a bold presence. For your information, this brand new Seltos will share a similar platform to the remarkable Hyundai Kona.
Overview
Considering its platform, the new Seltos should provide sharp handling like the existing Kona. But, the 2021 Seltos will have a loftier ride height, more technology, and a more spacious cabin compared to the Kona. Potential buyers can look forward to various premium features on the upcoming Seltos too.
Cutting-edge technology is supposed to be available on the New Seltos as well. The advanced technology is not only applied to the new Seltos' powertrain and handling, but also on its infotainment features. You can also expect a selection of practical driver-assistance features on the 2021 Seltos.
Key Design All-New Seltos Including:
Long wheelbase and hood for a robust and substantial look
The harmonized grille and headlamp design featuring full LED "Beat" lighting for a modern appearance (SX)
The aggressive lower front bumper design provides a sharper approach angle for adventurous driving
Front and rear skid plates and black wheel arch cladding reference off-road abilities
Sleek and tapering greenhouse conveys athleticism
Eye-catching red wheel center caps hint at performance
Tailgate garnish connects rear lamps to create a sense of width and stability
Sculpted dual exhaust outlets highlight power and are connected by chrome trim to emphasize premium status
Eye-catching 17-, and 18-inch alloy wheels give Seltos an up-level appearance and stance befitting its bold personality
From what we have figured out so far, the automaker is just about to release another remarkable SUV with the new Seltos. If you have already seen the upcoming Kia Seltos commercial, the reason for the previous statement makes sense. Now, read on to explore more about the 2021 Seltos.
Engine Specs & Configurations
If you're wondering what's new for the Seltos, it's safe to say that the answer is everything. As you read another 2021 Kia Seltos review , this is an all-new model that is scheduled to hit the US market soon with four trim levels including LX, EX, S, and SX.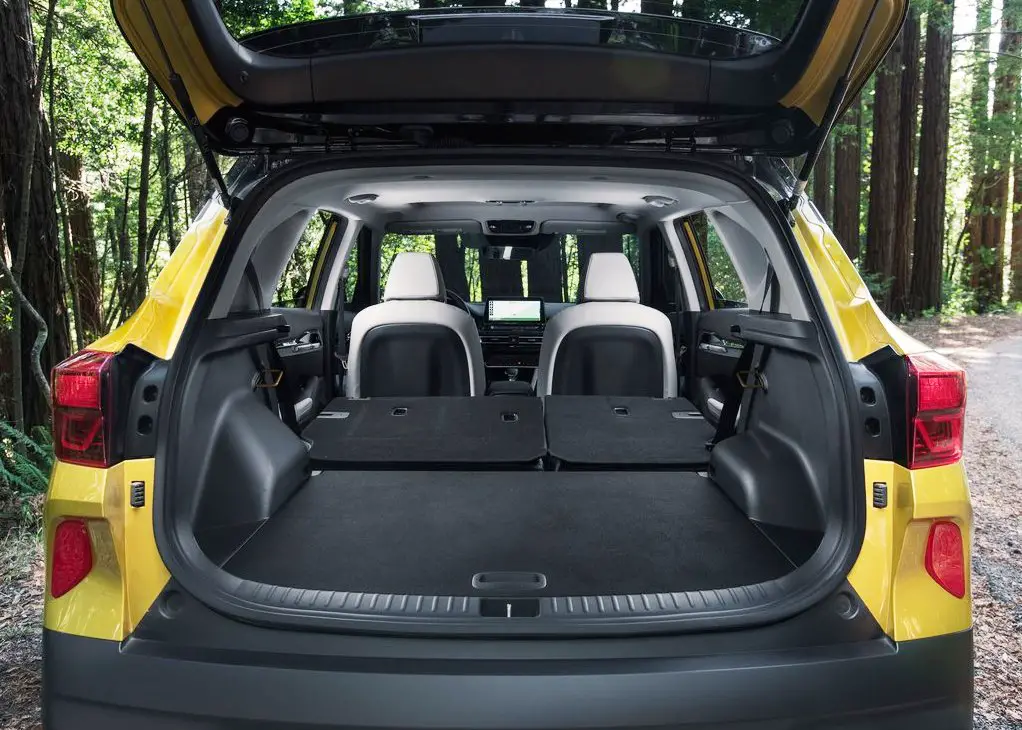 In terms of engine, Kia equips its new Seltos with two dissimilar four-cylinder engines. You can opt for a 2.0L or a turbocharged 1.6L engine when buying the 2021 Seltos. The 2.0L version will be able to generate 146 horsepower while turbocharged one can make 175 horsepower.
When being tested in Korea, the turbocharged version showcases ample power. The standard 2.0L engine of the 2021 Seltos will come with a continuously variable automatic gearbox. On the other hand, the turbocharged version will be paired with a 7-speed automatic transmission.
The all-wheel-drive version will be available on both engines. When it comes to its overall performance, we can say that the new Seltos delivers a stable, yet smooth ride.
Meanwhile, the handling of this 2021 Seltos is so sharp, considering that it is only an SUV. We can say that the new Seltos is probably far more composed and interesting compared to its competitors, such as the Mitsubishi Outlander Sport and the Jeep Compass.
2021 Kia Seltos Fuel Economy (mpg)
The performance of the forthcoming Kia Seltos is indeed unquestionable. But, how is the new Seltos' fuel economy and real-world MPG? The EPA calculates that the 2021 Kia Seltos specs will be capable to offer moderately efficient MPG figures that's not unexpected at all.
Taking its mechanicals into account, it's not surprising for the 2021 Seltos to have a good fuel economy. The highway fuel economy of the new Seltos is predicted to be around 34 mpg for the FWD models that employ a 2.0L four-cylinder engine.
The highway fuel-economy for the AWD models that use a 2.0L engine turns out to be 33 mpg while the one with a 1.6L engine and FWD system can manage 34 mpg. Overall, you can expect the new Seltos to be great in terms of fuel economy.
Considering the price, this new car is supposed to provide a comprehensive selection of driver-assistance technologies. However, many of them are probably offered as an optional package instead of a standard feature. The key features of 2021 Seltos will include automated emergency braking.
Interior and Infotainment Features
The 2021 Kia Seltos interior is indeed more spacious than the Kona in terms of both cabin and cargo. Throughout the cabin, you can also see that only well-selected materials are used. We can even say that the Seltos' interior is sophisticated enough to compete in its class.
On the SX trim, you can expect interior ambient lighting as a standard feature. This lighting is capable to set to beat together with the music, similar to the system offered in the smaller Kia Soul SUV. Thus, you can enjoy your favorite music completely while driving the new Seltos.
It seems like you don't need to be worried about the Seltos' cargo space since it can easily swallow backpacks, suitcases, and others. When it comes to infotainment feature, all models of NextGen Kia Seltos will be equipped with a touchscreen display that supports Android Auto and Apple CarPlay.
For a more advanced option, Kia offers a 10.3" infotainment display on its new Seltos. This optional display offers the ability to split-screen and navigation. As a result, you can see maps and directions on the Seltos while changing your radio station.
Depending on the trim level you select, the 2021 Seltos can be armed with a head-up display, a wireless smartphone charging pad, a 7" color display in the cluster, and up to three ports of USB. Moreover, you can also opt for an eight-speaker Bose audio system on the new Seltos.
2021 Kia Seltos Price and Lease Deals
Now, how much is the 2021 Kia Seltos Cost when it hits the market? As revealed by the automaker, the new Seltos will start at $21,990 for the base S model. This model promises several fantastic standard features including a 195 lb-ft power torque and a quick shift transmission.
The base S model is also available in the AWD option that costs around $23,490. If you are interested in the EX model, the version with AWD and 2.0L 4-cylinder engine costs around $25,290. Meanwhile, the LX model of the new Seltos will start at $21,990.
The most expensive model will be the SX trim which starts at $27,890. If you want to get the 2021 Kia Seltos LX at a more affordable price, consider searching for a lease deal. Remember that the best lease deal of the 2021 Seltos for one region to others could be different.
In conclusion, 2021 Seltos is one of the New SUVs Coming Out that you can consider this year. With all-new features and updated technologies, you can expect a lot of things from the brand new Kia Seltos. Now, you don't need to hesitate to check 2021 Kia Seltos on the nearby dealer.